LET US HELP YOU FIND YOUR NEXT CAR
Welcome to
LUNA CAR CENTER, LLC
We carry the biggest and best selection of used cars, trucks and SUVs in San Antonio for sale. Our expert sales team doesn't work solely on commission meaning you'll get straight answers to all your car buying questions with zero sales pressure and a fast, efficient process that can have you in a new car in no time.
TRUSTED DEALERSHIP
---
---

Rated best 10 dealers in San Antonio, Texas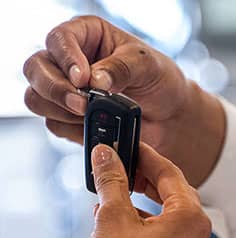 How Easy Is Buying
A Car from Us?
We are dedicated to provide you with the ultimate automobile buying experience. Our dealership is your #1 source for buying a quality pre-owned vehicle.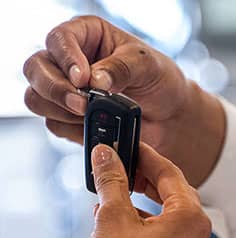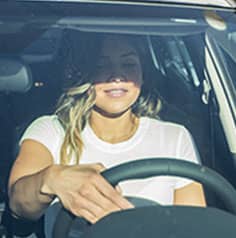 Schedule Test Drive
The best way to help make your final decision is to test drive your dream car, it lets you experience the thrill of the vehicle for yourself. Our friendly, experienced staff are here to help!
Luna Car Center – Quality Used Cars in Affordable Price
Feel like it's about time you get yourself a vehicle? But you just checked your account at that thought and something dawned at you; it is just not possible to afford a brand new car right now. However, nobody said that the car needs to be brand new in order to be driven. Used car these days are as equally maintained as new ones and quite affordable as well.
Luna Car Center is a very popular place in San Antonio, TX where every car lover can find the car of his dreams and for his pocket. A car isn't just a piece of equipment that takes you from one place to another because for some people their car is practically like a family member. Luna Car Center understands your feelings and that is why our 37-point safety and mechanical inspection program is designed so that we could offer you nothing less than the best. These 37 points safety checks will get you a safe, economical and comfortable ride without any worries.
Best Used Cars in San Antonio, Texas
We have a wide range of used cars which are in excellent conditions and we encourage that you don't make a quick decision but take your time browsing through our online inventory. We keep all our sales transparent and we are very sensitive about our work ethics. We do not push the customer towards an early deal but we provide them guidance regarding investigating financial options and even try out a test drive scheduled by us.
We Are There to Help
When we talk about getting a place for used car sales in San Antonio, TX, we are here to help you find the best deal for you to match your budget and get you your dream car. So, what are you waiting for? Give us a chance and fill out a form on CarFinder, where you can put your preferences for the type of car you need and when the perfect car comes along, you`ll be informed immediately. Apart from playing matchmaker for used cars, we are also more than capable of providing any kind of auto repair services you may need. Our expert hands can do AC repair/ maintenance, oil changing services, suspension repairs, brake repairs, strut repairs and auto tune-up services.
Our company believes in building trust with car seekers so that they are comfortable in sharing their wishes with us. We know that it is not easy to buy a used car due to many liabilities, but we assure you that with us, you are in safe hands.